Smile will provide a model for waste management and prevention designed at a district level.
The four municipalities within the Maremola area – Pietra Ligure, Magliolo, Giustenice and Tovo San Giacomo – will arrange a permanent working group whose task are the definition of a local strategy for waste management including efficient collection and disposal systems.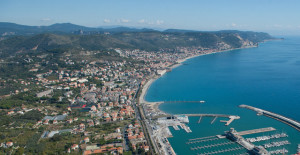 In Italy, waste management is responsibility of the Municipalities (D.lgs 152/2006 and following modifications): starting from local needs and resources' availability, local authorities select the most suitable management systems for waste collection and disposal and subcontract the whole service to a specialized enterprise.
Acting at a district level – and not only within the borders of a single municipality – permits to satisfy two basic needs:
to optimize the limited financial resources managed by each municipality;
to adopt an integrated approach to environmental waste problems.
By the end of the project, the permanent working group will present the Guide Lines for the transferability of the local shared waste management system to other municipalities.
Documents Download (italian)