SMILE project developed Trashpic, a mobile APP that actively involves citizens in litter reduction in the area of Maremola river simply shooting photos with their devices.

The app integrates with the existing monitoring system on the website on report litter page and "SMILE Phone Number", a line active from Monday to Friday (10AM – 2PM) that can be reached at +39 324 6026182.
Just install the app on your iPhone or Android smartphone and launch it; select "Report litter" in the menu, tap on "acquire location" (Location services have to be enabled to let the device store and communicate your GPS coordinates) and then on "Take a picture".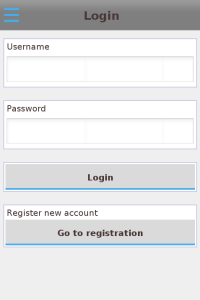 Before tapping on "Send" button, it is also possible to add a short message/note and to select a category to help moderators manage the report.
Reports can also be saved to be sent afterwards (that may be needed if the area is not covered by 3G connectivity service or the user does not have enough data credit on the device and/or wants to use a Wi-fi connection to upload the reports).
Every valid report, with coordinates within the boundaries of SMILE Pilot Area, will be forwarded to local authorities and published on a map on the website.
To send reports through the app, the user have to be registered on the website. If you are not already a registered user, you can easily register directly in app before reporting for the first time.
Download Smile-Trashpic App now, it's easy and free!