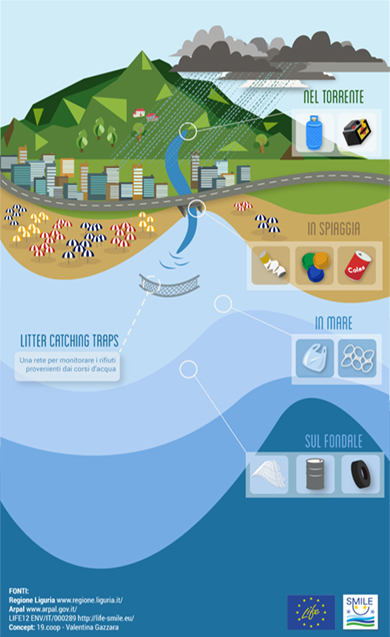 An innovative system for waste recovery, composed by two nets placed at the mouth of the river, will catch the litters transported from the river to the sea. Thanks to the cooperation with OLPA – the Local Observatory on Fishery and Environment – the innovative system will be tested during flood events, when most of the waste is transported along the river flow.
Documents Download (italian)

Litter Catching Traps Executive Project (PDF).