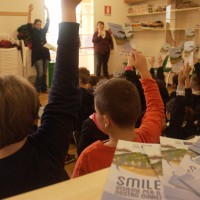 From July 2014 to March 2015 four promotional events took place in the pilot area with the objective to raise people's awareness about SMILE themes. Approximately 300 people – tourists and residents – got in touch with the project thanks to the info points where Comune di Pietra Ligure and Erica organised several workshops on marine litter and waste collection.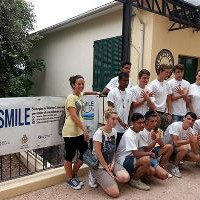 The 8th July 2014 a special application for smart phone called "TRASHPIC" has been launched during a press conference organised in Tovo San Giacomo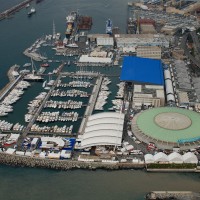 On October 3rd 2013, Regione Liguria organises, at the International Boat Show, the symposium "il Mare è sempre più – Azioni per prevenire e gestire I rifiuti marini" as the kick-off event of LIFE + SMILE Project – Strategies for Marine Litter and Environmental prevention of sea pollution in coastal areas.
During the event two round tables will be held: the fist one will be focused on monitoring protocols, while the second one will deal with local governance for better waste management.